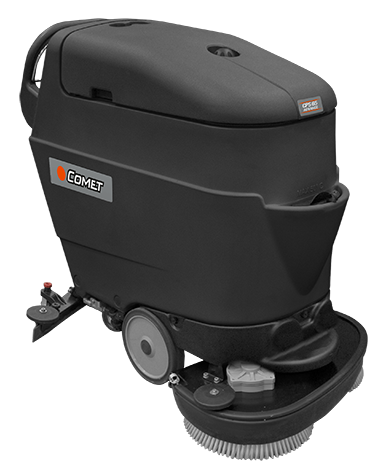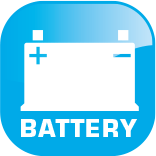 BATTERY Version
CRS 55/65 ADVANCE BYT + BATTERY CHARGER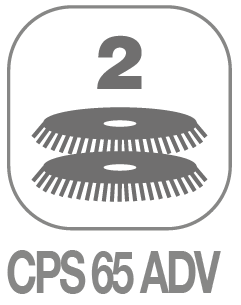 Suitable to work for the maintenance and deep cleaning of large areas (up to 1700 sqm)
User friendly analogic control panel. Control lever for brush operation and detergent water outflow. ON/OFF and battery cutout key switch, brush and vacuum motor switch, detergent regulation device. Thermal circuit breaker to protect vacuum motor and brush motor, battery charge level indicator. Hour meter, clean water tank.
Level indicator. Detergent regulation device. Recovery tank drain hose with adjustable flow system. Automatic brush lifting (only model 65 ADVANCE BYT).
Automatic detergent dosing system. Fully accessible recovery water tank with visual inspection. Easy access to the recovery tank. Easy access and simple service of the components without use of tools.
Battery trolley for a quick and easy battery change. Big size wheels for better maneuverability and effortless use.
Are you interested in this product?
Whether you are a company or a private customer, you just have to click on one of the buttons below and in a few steps we will direct you to the best solution according to your needs.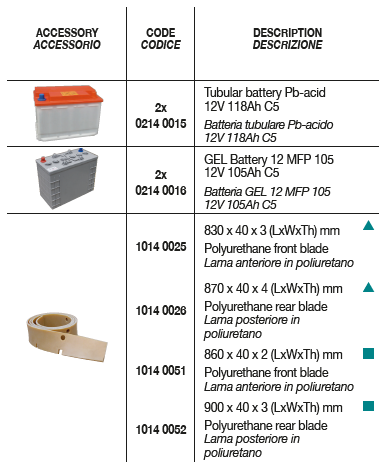 CONTACT US FOR MORE INFORMATIONS