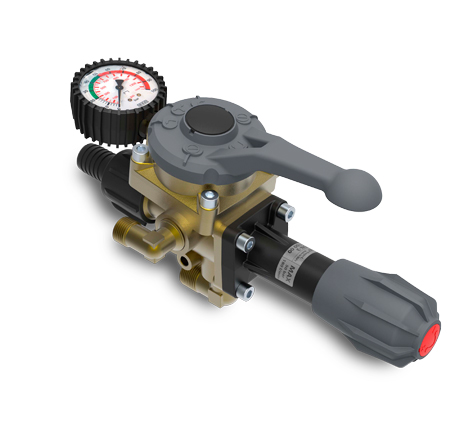 High pressure control unit
Control unit Orion-3 is the result of Comet's continuous product development. The new regulating system, combined with the optimization of selector and internal hydraulics, contribute to further improve adjustment, precision and pressure stability in different working conditions.
Are you interested in this product?
Whether you are a company or a private customer, you just have to click on one of the buttons below and in a few steps we will direct you to the best solution according to your needs.
CONTACT US FOR MORE INFORMATIONS