The indestructible Comet High-Pressure brass pumps
The IDS series is Comet's top-of-the-range, and it is world-known for its unmatched reputation in the field of brass pumps.
IDS pumps have been engineered for heavy-duty applications in orchards, vineyard and olive crops and are capable to adapt to the harshest conditions in dry, dusty and over-heated environments (i.e. tropical or sub tropical climax. IDS are also provided with a compact and impeccable design.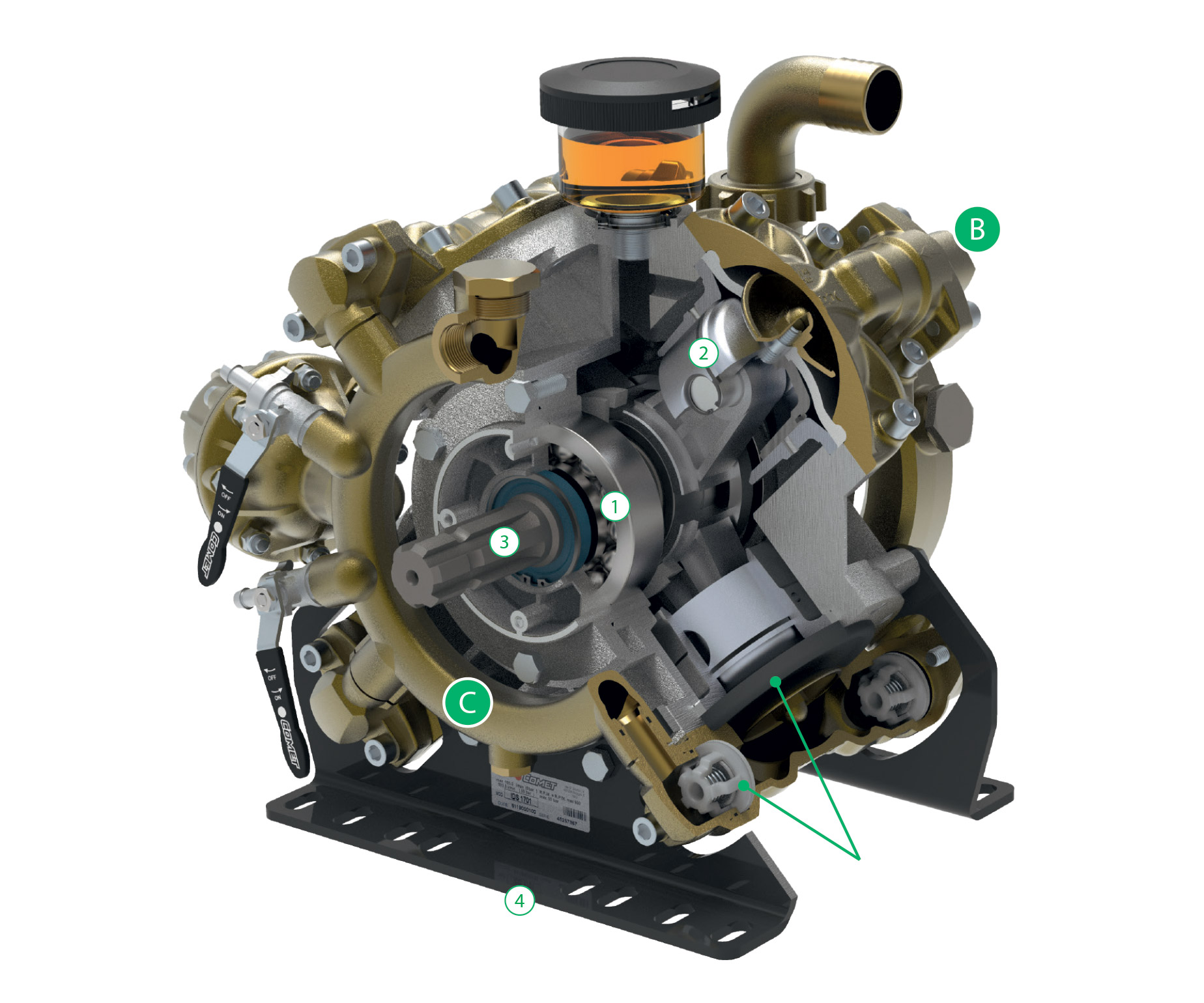 UNRIVALED DURABILITY
Oversized moving parts (bearings ( 1 ), pistons ( 2 ), shaft ( 3 ) etc… ) and holding brackets ( 4 ) overcome the heaviest requirements of power transmission, torque, axial thrust and misalignments, thus making IDS a substantially indestructible unit. NEW: the special HD-line, recently launched, is a further step in this purse to excellence and offers premium-brand bearings together with over-thick brackets.

EXTREME RESISTANCE
All wet parts are brass-made, allowing unique abrasion resistance and chemical compatibility.

EASY MAINTENANCE
The presence of outer manifolds makes valves immediately accessible to the operator, allowing simple and rapid service operations.

STATE-OF–THE-ART TECHNOLOGY
IDS are been engineered with an optimal borestroke ratio, in order to minimize diaphragm stress and ensure incomparable longevity to all consumables (i. e.: check-valves and diaphragms their self).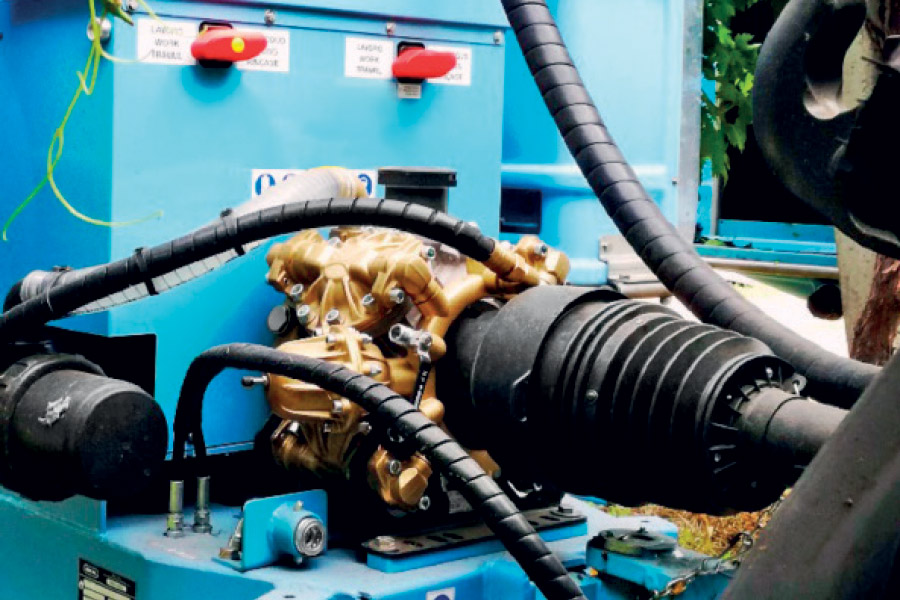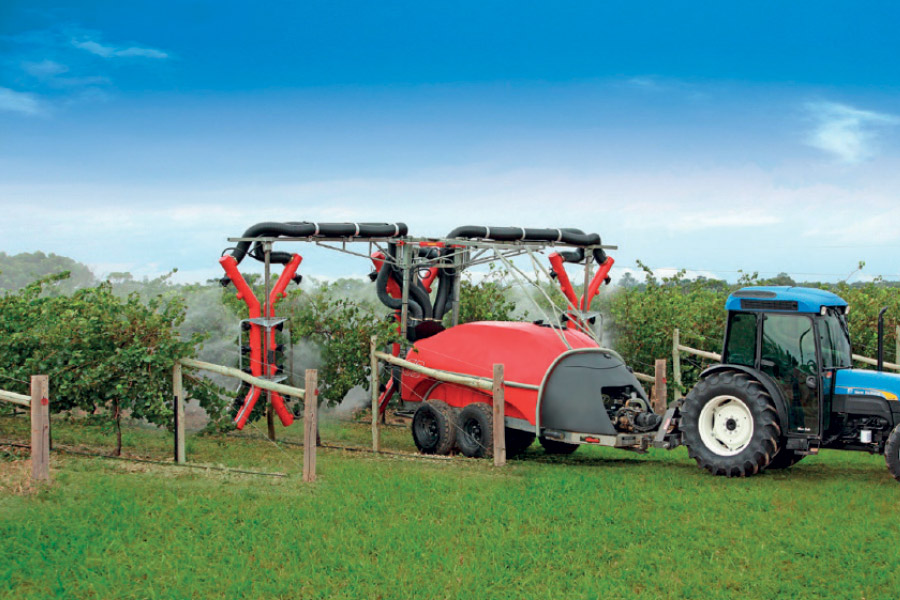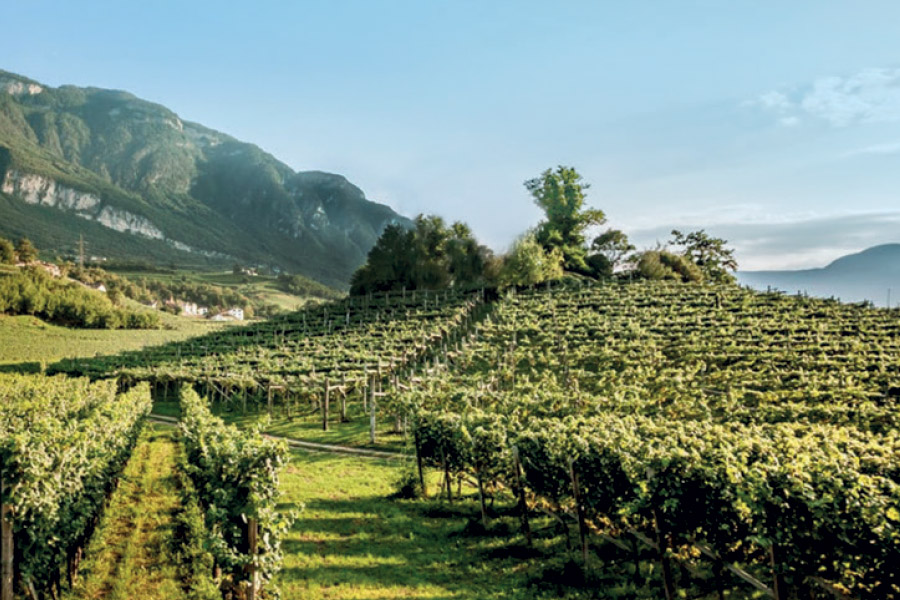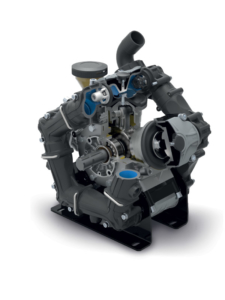 BPS SERIES
The new range of Comet 3 to 6 diaphragm low-pressure pumps
The new range of Comet 3 to 6 diaphragm low-pressure pumps
The BPS line boasts a series of major features unparalleled on the market: reduced overall dimensions, ease of maintenance, long life and resistance to heavy duty operating conditions, while always providing high performance in terms of flow rate, priming capacity, power absorption and silent running.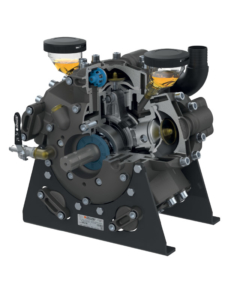 APS SERIES
The global benchmark for spraying pumps
The global benchmark for spraying pumps
The APS series is the international byword for highpressure spraying pumps. This exceptional reputation has been achieved by Comet through decades of technological improvements, in order to meet the most demanding needs of customers looking for a pump that is simple to use, reliable and heavy-dut.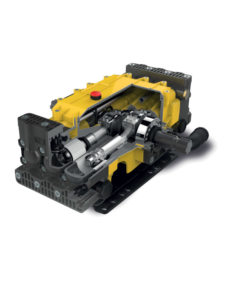 YB SERIES
The new plunger pumps for hyperintensive use
CONTACT US FOR MORE INFORMATIONS