WHEELBARROWS WITH "CBM" BATTERY MODULE
TECHNICAL FEATURES
Equipped with a high performance autonomous battery that allows intensive use for about 3 hours of work, always guaranteeing maximum power and optimum performance.
The high-pressure electric pump allows the product to be sprayed for a maximum range of 7 meters depending on the version without the use of other accessories or extensions.
The standard pressure switch ensures that the pump is switched on only is switched on only when the nozzle is activated, guaranteeing an effective working autonomy corresponding to the spraying time.
Pressure regulator standard.
Are you interested in this product?
Whether you are a company or a private customer, you just have to click on one of the buttons below and in a few steps we will direct you to the best solution according to your needs.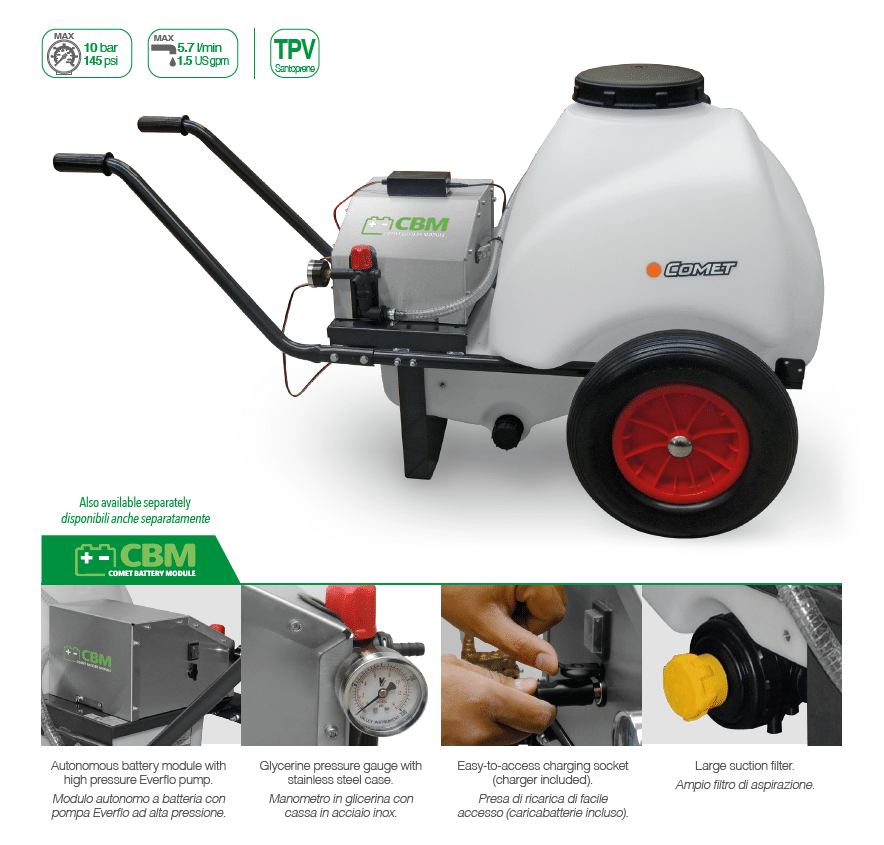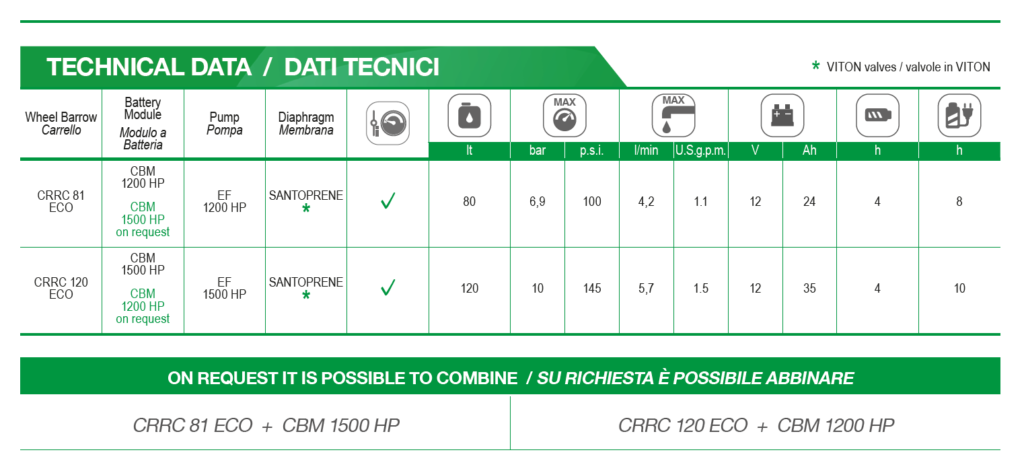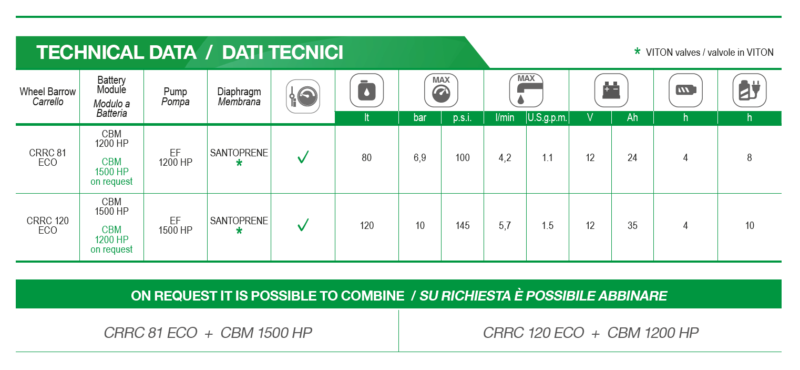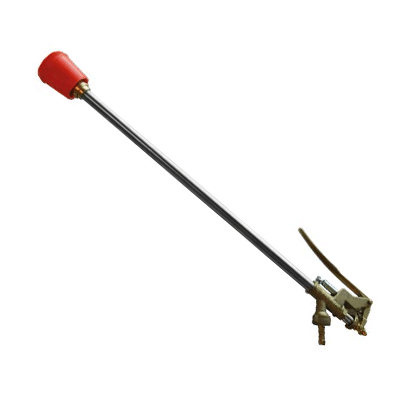 Brass lance with integrated nozzle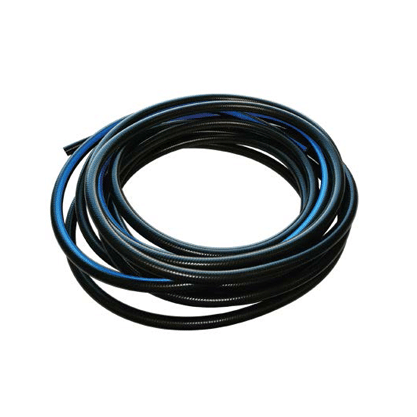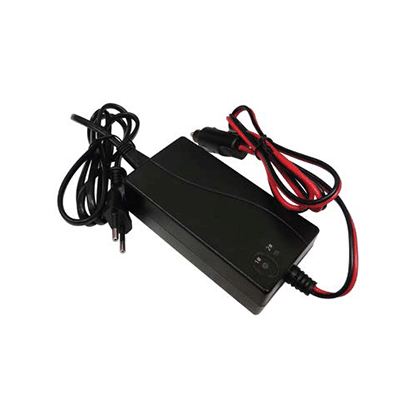 Battery charger with charge indicator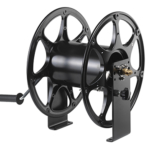 Ø20 high pressure hose reel without hose – Rubber 1/2" – 100 bar – 50 m – 100 m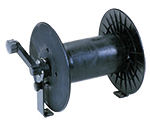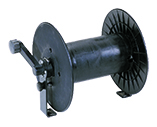 50 m – 70 m hose reel without hose – Rubber 1/2" – 50 bar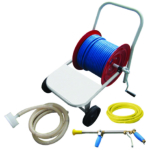 100 m hose reel on trolley with:
40 bar PVC Blue rubber hose (Ø10 x 16)
delivery and suction hose
H.P. spray gun with nozzle D 2,5 filter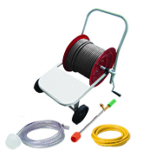 100 m hose reel on trolley with:
20 bar PVC rubber hose (Ø8 x 13)
delivery and suction hose
lever filter spray gun

100 m hose reel (40 bar) with:
Ø8 – 10 mm coupling without rubber hose
stirrup
CONTACT US FOR MORE INFORMATIONS